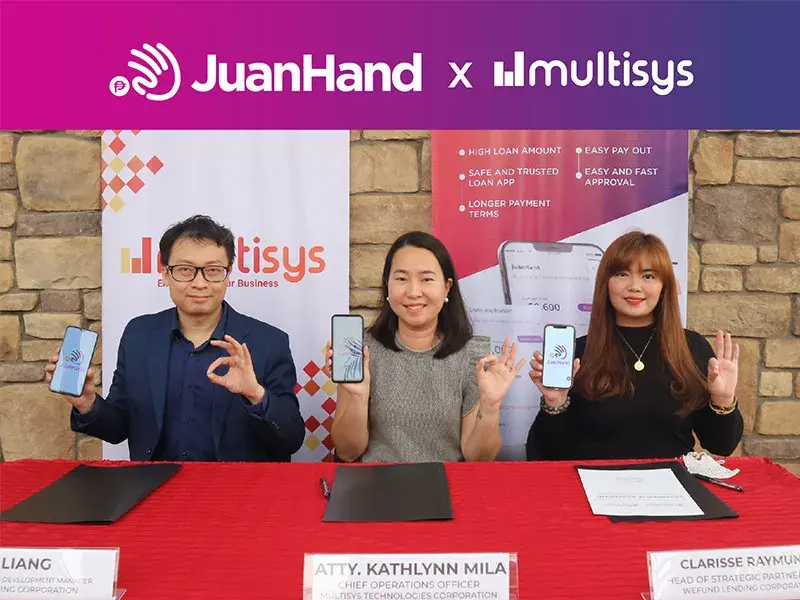 WeFund Lending Corporation (WeFund) and JuanHand partnered with Multisys Technologies Corporation (Multisys) to serve as a payment gateway, enabling borrowers to pay their loan via their preferred bank or e-wallet.
Multisys has, over the years, developed ready-to-use software and technology platforms and solutions, which readily offers to clients, partners and even other software solution providers.
The partnership with Multisys will help expand JuanHand's Cash Management capabilities by providing technologically-innovative solutions. This partnership will enhance the cash management capabilities of JuanHand's customers, which means greater accessibility and convenience for the customers.
Borrowers will have access on e-wallets and banks through Multisys's platform connect to JuanHand App. The implementation of the said initiative will take place on the 3rd quarter of this year.