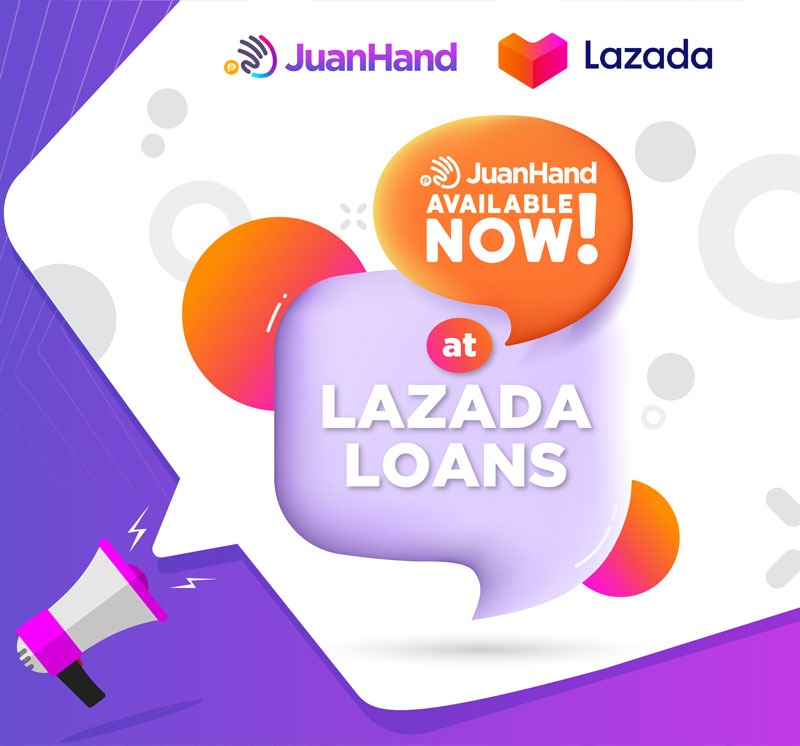 JuanHand partners with Lazada
JuanHand is a Philippine-based financial services company that aims to improve the lives of Filipinos by providing them with access to finance. The collaboration with JuanHand enables Lazada to further expand its reach in providing financing options for consumers.
We are excited to announce that JuanHand is now available at Lazada Loans! You may load up your Laz Wallet now & pay later through JuanHand.
A Lazada Loan allows shoppers to loan directly through the Lazada app or website and have their application gets approved within the day.
For the mechanics:
1. Go to your Lazada App, click "Lazada Wallet" and go to "Loans".
2. Select "JuanHand" as your loan partner, and sign up.
3. Follow the steps on our Laz Loans Page & finish your application.
If you want to fulfill your necessities on a tight budget for the moment, get your Lazada Loans through JuanHand now!