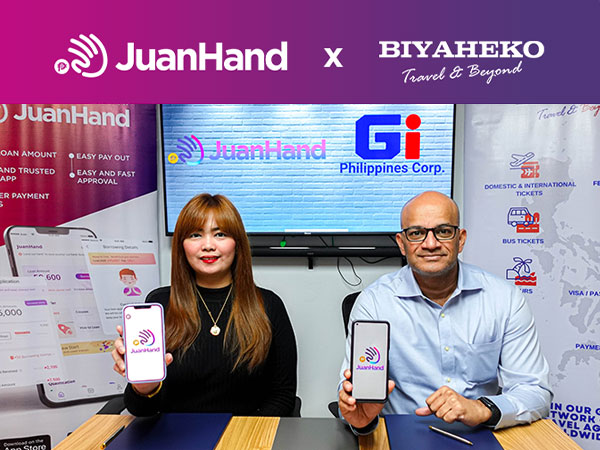 BiyaheKo join hands with JuanHand
BiyaheKo is an online travel solution that can give all your local and international travel needs (a.k.a. One Stop Shop). BiyaheKo is also a reliable, easy to use, and efficient technology service for travel agencies. You can also customize a wide array of products on this single-window platform. It also integrates accounting and sales reports in a secured access-controlled environment. BiyaheKo has 5,000 agents to cater to your needs. Their services is available on their website and downloadable app.
The online travel and tours online solutions providers partners with JuanHand through a Referral Program to ensure everyjuan's access to JuanHand services. Securing the partnership was BiyaheKo's President, Ajay Kesavan Nair and Business Development Manager, Cellene Martin and JuanHand's Strategic Partnerships Head, Clarisse Raymundo.
JuanHand and BiyaheKo could also offer soon the "Fly Now, Pay Later" so watch out for it!